Walk Through Checklist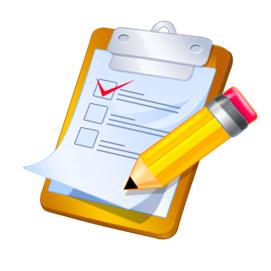 Once you are in the market to purchase a home, you may be focused on how to use the new space, what will go where and which colors create the look you want. There are a lot of other things that should be carefully considered first before the cosmetics are planned.
How to gain the most information at first glance – It's most helpful to bring a pen and pad when viewing homes; after walking through several homes the individual characteristics tend to start blending together. A flashlight works wonders whenever there isn't enough light to clearly see. And of course, a measuring tape can answer any questions regarding interior dimensions.
Key things to note when when checking out a home:
Foundation – Pay close attention to the foundation beneath a home. Look at the base of the walls and the ceilings in each room. Are there obvious cracks or apparent shifts in the foundation? Do the same around the outside. Are there any trees encroaching on the foundation? Be sure to open and shut all doors, as they can give insight on how much settlement has occurred. Look at the structure for any walls that may be bowed or low areas in the roof.
Grade and Drainage – Take a good look at the grading around the house and make sure drainage appears to be away from the house. There should be no areas where water can accumulate.
Insulation – Attics should have a minimum of R-19 insulation in a moderate climate, and R-38 in colder or hotter climates. Peak through the attic access and observe. As insulation gets old it will compact loosing R-Value.
Plumbing – Turn on several fixtures at once to assess the pressure. Listen for any unusual noises or malfunctions. Look for a plumbing clean-out outside (often around water meter). This will let you know if the waste line is outdated which could be a costly repair.
Systems and Appliances – Try to find out how old and what condition the major systems are in; furnace, AC unit, water heater. Is the water heater adequate for your family's needs? Check to see what appliances are staying and what condition they are in. Is there a dishwasher and if not is there a place to add one?
This covers some of the basics hopefully it assists you in your home search...